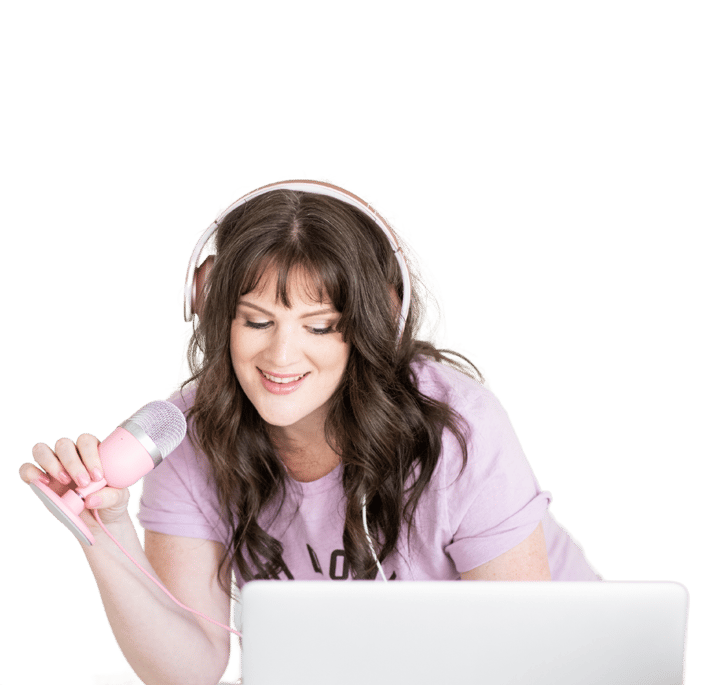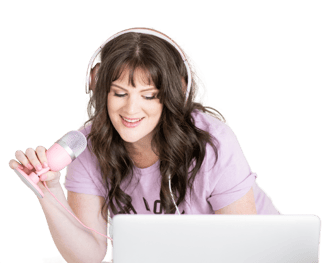 As a seasoned figure in media and press, Emily Lauren Dick shares her empowering message to a wider audience through podcast interviews, impactful articles, and her role as a trusted media source.
Emily was interviewed by Lilly Delmage about her thoughts on pretty privilege.
"It's disappointing that anyone would be treated differently than someone more attractive, but it's downright irresponsible when companies and marketers are upholding this concept by purposefully using it as a strategy to sell more of their products or services."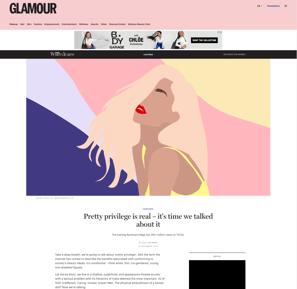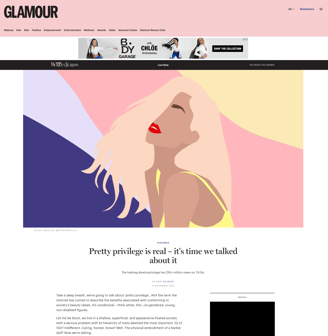 Emily was featured in the April 2022 Issue of Ask Us Beauty Magazine featuring Robin Roberts.
"The important thing to remember here is that we are all so much more than our appearance, but that our appearance can also be a way to express how we feel or want to feel on the inside."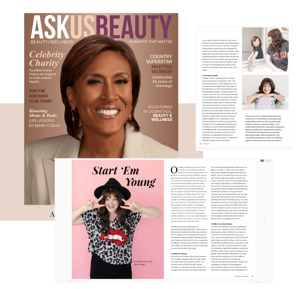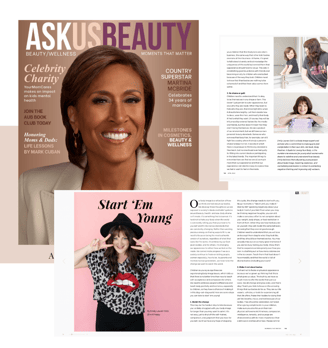 redefining plus size representation on screen
Emily was interviewed by Adam Bloodworth about her thoughts on how fat bodies are represented in TV and film.
"It's important to note that the 'acceptable' plus size bodies represented in the entertainment industry have similar proportions to straight size actresses," she argues. "I don't consider this real diversity because the women who take up this space are still predominantly white, have near flawless skin, and hourglass figures."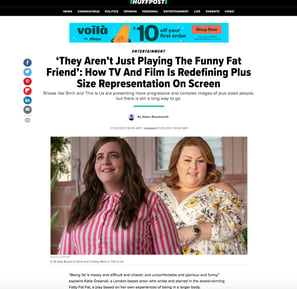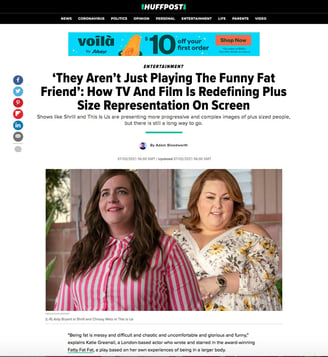 body image issues are affecting kids as young as 3
Emily wrote this Toddler Health article for Today's Parent.
"By starting to talk to kids when they are young, you'll give them the tools to resist body image pressure and (hopefully) avoid harmful health issues. It's never too early to start."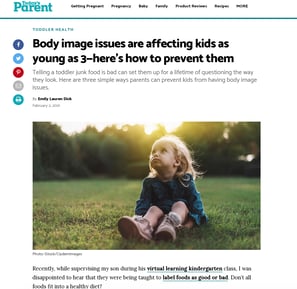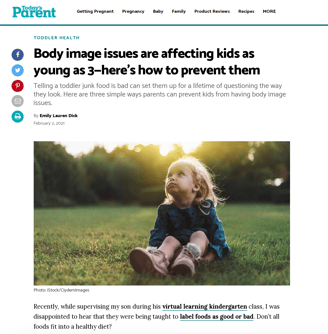 MOMS DON'T HAVE TIME TO READ BOOKS, MIGHTY PARENTING, THE FIT MESS, AND MORE....
Emily is a seasoned podcast guest on a variety of unique shows that cover everything from parenting, women's health, and self-improvement.
"It is alarming how easy body-shaming becomes a topic for teasing and bullying to little kids. With peer pressure, its effects can be more damaging to the mind of someone innocent. But how can we adults protect them from this if we struggle with it? In this episode of The Fit Mess, Emily Lauren Dick talks about her book Body Positive: A Guide to Loving Your Body and what it tells us about body positivity and the steps we can take to make it practical in our daily lives."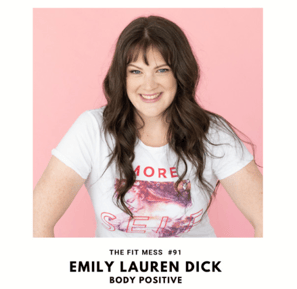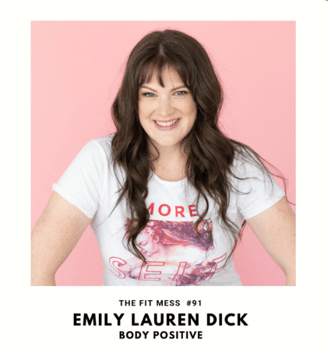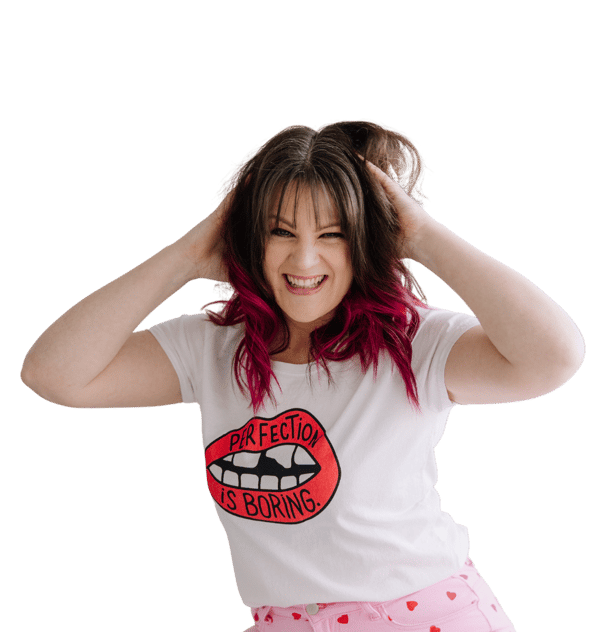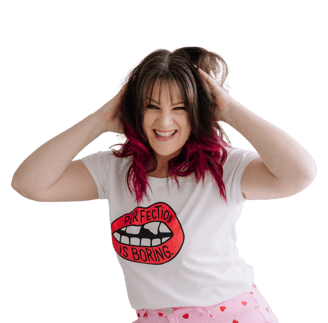 For press bookings and inquiries, please contact Emily's team below.